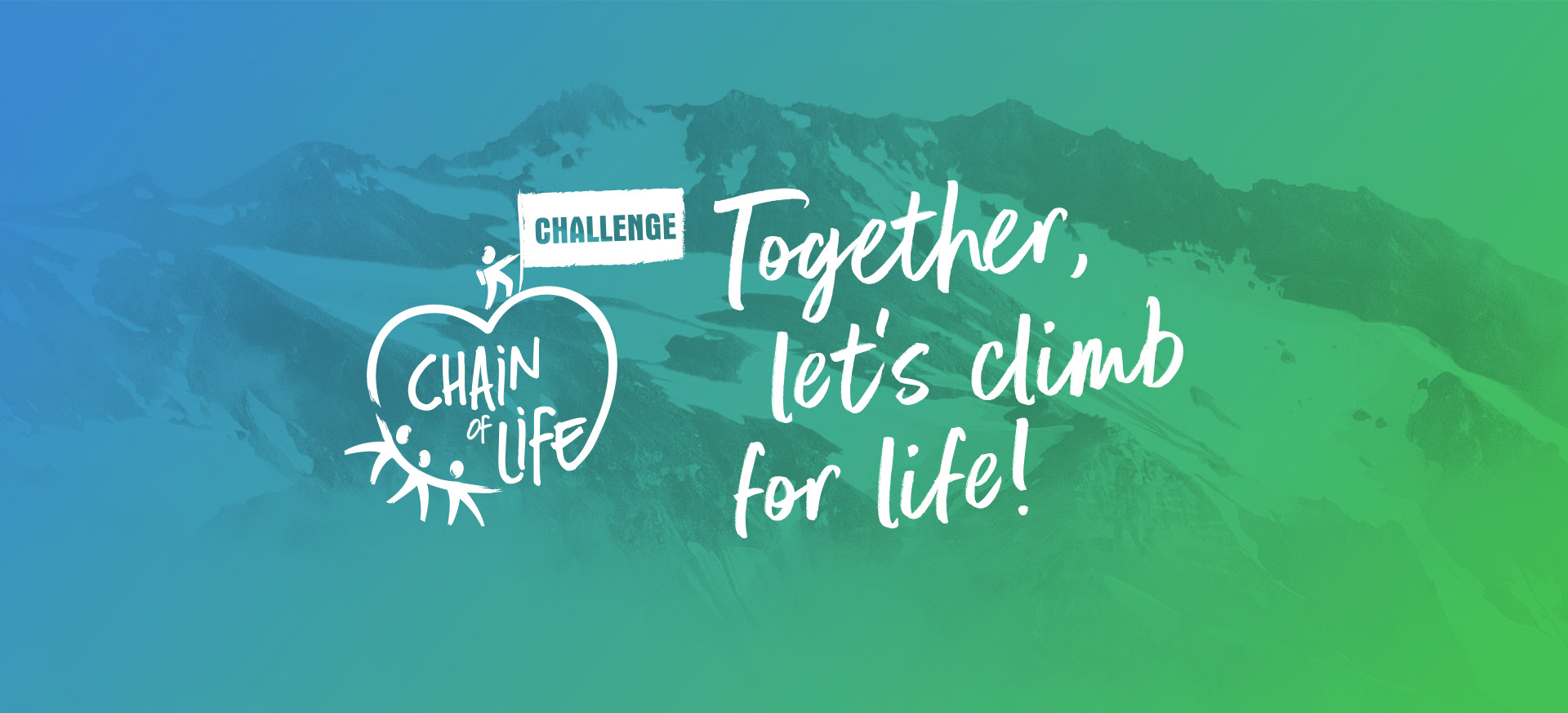 It is with great joy and enthusiasm that, despite the constraints of the pandemic, that we will be holding the Chain of Life Challenge next October 17 as part of the "World Day of Organ Donation and Transplantation."
Something new this year. We will be highlighting the key role played by physicians involved in the great chain of life which organ and tissue donation represents. Whether it be identifying potential donors, accompanying families, ensuring the physical being of organ donors, carrying out the various necessary examinations and tests, doing the removal or the transplant, or engaging in discussions with patients, professionals or their entourage, the actions of these doctors are all crucial in saving the life of a person who is waiting for a transplant.
Thus, on each of the mountains, we will find a doctor who will make the symbolic gesture of carrying the Chain of Life flag on behalf of his or her colleagues and for all those involved in advancing the cause of organ and tissue donation. This year, we will also have our first Chain of Life Challenge in France (see the map)!
Those participating in the Chain of Life Challenge will climb with these doctors to the top of their respective mountains as a gesture of solidarity and to send a message of hope to those waiting for a transplant in Quebec. It should be noted that all public health rules in place shall be respected (vaccination passports, social distancing, masks, ban on offering headbands and small flags).
We invite you to join Isabelle Maréchal and Thierry Houillon, patrons of the Chain of Life Challenge, and the Fondation de la famille Léger, provincial partner of the Challenge, in generously supporting the chain of life in your region. By doing this, you will be helping support organ and tissue donation education in schools in order to prepare young people to become ambassadors for family discussions. As a non-profit organization that relies entirely on private donations, we need your support to help us pursue our mission.
On behalf of the entire Chain of Life team and its precious collaborators, regional coordinators and numerous volunteers in each region, thank you for your renewed support.
We look forward to seeing you on October 17th!