About Us
---
Our Board of Directors
The Board of Directors is made up of individuals, all volunteers, who exercise decision-making authority over Chain of life's activities, in view of the orientations we have set for ourselves.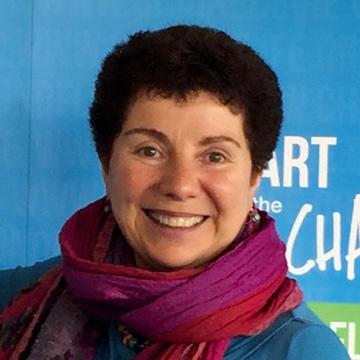 Lucie Dumont
Founding president
of Chain of Life
A true ball of energy, Lucie Dumont has worked relentlessly with her team since 2007 to create and deploy Chain of Life in secondary schools in Quebec and elsewhere.
She has a long experience in education, working for 35 years as an English as second language teacher, and five years as an education advisor at the Kamouraska—Rivière-du-Loup School Board. Renowned globetrotter, she is also a trekking guide with Karavaniers, a Quebec adventure company.
Lucie Dumont is the recipient of several awards and recognitions, including the Teacher's Award of Merit in SPEAQ in 2009, the Prix d'excellence en éducation from the Faculty of Education of the University of Sherbrooke in 2015, the Patriote de l'année in 2018 by the Société d'Action Nationale de Rivière-du-Loup and the Prix Ambassadeur du don d'organes 2018 from Transplant Quebec.
Anyone who has had the opportunity to meet her in connection with organ and tissue donation and Chain of Life will tell you that her enthusiasm is boundless and her passion contagious. Her unifying force brings out the best in everyone around her.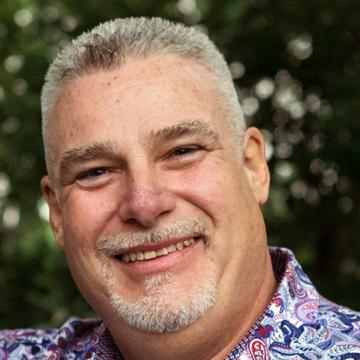 Alain Laramée
Vice president
Representative from business community
Alain received occupational health and safety training from the University of Sherbrooke and has 20 years of experience in this field. He currently works in this capacity at Station-22. He is also an auditor and trainer in occupational health and safety and specializes in changing mentalities in OH&S through prevention education.
Directly affected by organ donation following his wife's kidney transplant, he decided to become involved with Chain of Life in 2016 when he became the coordinator of the Chain of Life Challenge in Montérégie. In 2019, he accepted the position of vice-president of the board of directors of Chain of Life.
Very active in his community, Alain chairs the South Shore section of the Kidney Foundation of Canada and serves as secretary for the board of directors of the Comité Inter-Entreprises du Montréal Métropolitain. He also chaired the Fondation de l'École d'éducation internationale and was a member of the governing board.
---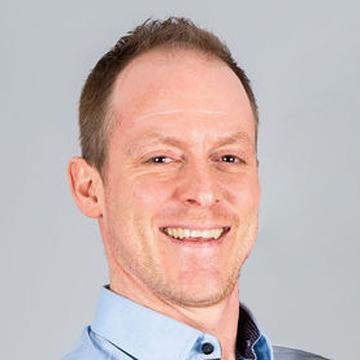 Benoît Lord
Treasurer
Representative from the business community
A chartered professional accountant (CPA, CA) by training, Benoît has worked in Quebec, Nova Scotia and Bermuda with large companies like Ernst & Young, Hannover Re, Flagstone Re and Crombie REIT (Sobeys).
He is closely touched by organ donation because, thanks to a heart transplant, his daughter, who was born with a congenital heart defect, was saved in Toronto when she was only three months old.
It was upon returning to La Belle Province in 2015 that his wife, a teacher by training, heard about Chain of Life. She is convinced that this organ donation program stands out from all the others because its roots are in education.
In 2017, Benoît officially became the treasurer for Chain of Life, following its official accreditation as a charitable organization. As the happy father of a healthy little girl thanks to the gift of life, Benoît has chosen to pay it forward by putting his accounting skills to the service of Chain of Life.
---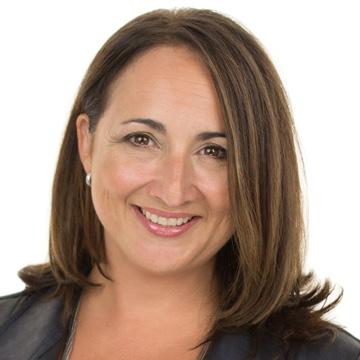 Sophie Allard
Secretary
Representative from the business community
An accredited public relations professional (ARP), Sophie has been in charge of many pan-Canadian awareness campaigns in various areas of health. She has been involved in organ donation and transplantation for almost 20 years and has collaborated with Chain of Life for around ten years.
Sophie is very active in her community and she is involved in several social causes, namely as president of the Environment Commission of the City of Brossard and as an international co-operant to help women achieve parity in Tunisia.
Director of communications and secretary of the board of directors of Chain of Life, she brings her expertise and enthusiasm to coordinating communication projects aimed at promoting the cause of organ donation and thus contributing to saving lives.
---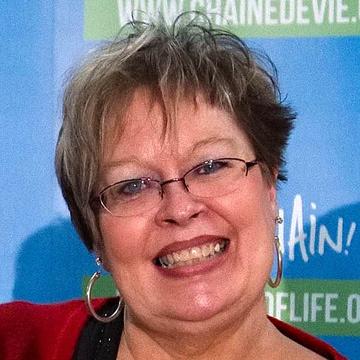 Judith Rohlf
Administrator
Representative from the field of education
A retired ESL teacher and education consultant, Judith continues to be very active in the world of education. She is the author of several volumes, alone or in collaboration, and co-author of Chain of Life.
She has been a member of the board of directors since the beginning and is the director of pedagogical development.
Passionate about language, Judith is also a translator and writer for Chain of Life and responsible for the linguistic revision. "Contaminated" by Lucie, she joined Chain of Life in 2009.
Judith continues to learn about organ and tissue donation and wishes to share her knowledge, empathy and enthusiasm with the general population. For her, being part of Chain of Life means sharing the greatest gift—life!
---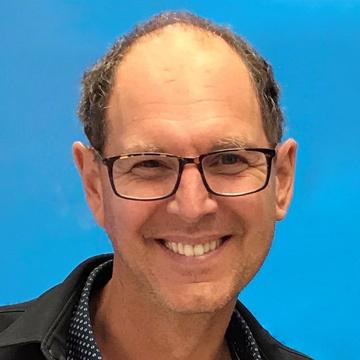 Yves Leblanc
Administrator
Representative from the field of education
After having taught for over 25 years at the CS. des Affluents, Yves had to take a professional leave of absence in 2009 due to health problems. It was then that his life was completely turned upside down when he was diagnosed with a very rare disease called bone marrow aplasia, a condition that causes the bone marrow to malfunction, making it unable to produce blood cells. Yves received more than 150 transfusions over a three-year period before being hospitalized at Hôpital Maisonneuve-Rosemont for a stem cell transplant. Fortunately for him and thanks to the great generosity of a young American woman, his life was saved. One of the biggest changes is that he changed blood types from A- to O-, that of his donor!
Since this difficult period, Yves has taken every opportunity to educate young people about the importance of donating blood and to encourage them to sign the stem cell registry on the Héma-Québec Website. He is living proof that lives can be saved by donating blood and stem cells!
Yves joined the Chain of Life board of directors in 2018 and also serves as a provincial coordinator of the Chain of Life Challenge with Alain Laramée.
---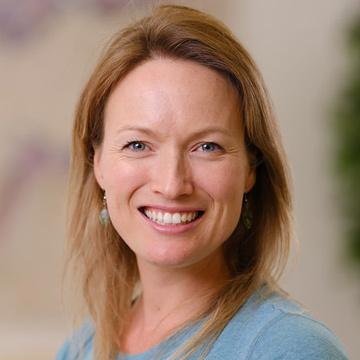 Myriam Cloutier
Administrator
Representative delegated by the
CSS de Kamouraska–Rivière-du-Loup
Having studied at various universities and language schools in Canada, Australia, Cuba and Peru, Myriam is passionate about education and believes in the crucial impact of schools on communities. An English and Spanish teacher at École secondaire de Rivière-du-Loup since 2006, she now works there as a resource teacher. 
Myriam has taught all levels of Secondary school in a variety of programs. This has allowed her to acquire expertise with diverse clientele. For her, the changes of tomorrow take root in the education of the young people of today.
Since health is at the heart of her priorities, she is convinced that by educating young people about organ donation and healthy lifestyles, we are contributing to the education of the entire population, and thus saving more lives. Myriam became involved in Chain of Life in 2007 as a co-author. She has continued her involvement as a teacher and volunteer for the program by organizing walks in her school, as well as participating in the Chain of Life Challenge in the Bas-Saint-Laurent.
She has served on the board of directors since the beginning.
---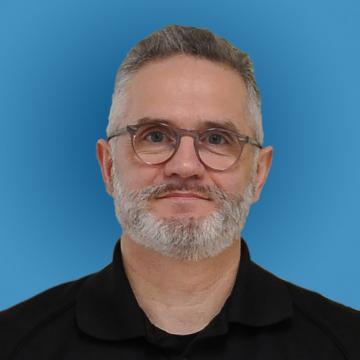 Guy Lavoie
ADMINISTRATOR
REPLACEMENT REPRESENTATIVE DELEGATED
BY THE CSS DE KAMOURASKA–RIVIÈRE-DU-LOUP
Guy is familiar with both the fields of education and communications. A graduate in public communications from Université Laval, then in literature and pedagogy from the Université de Rimouski, he worked in the press for 5&nbps;years, then for the CSS de Kamouraska–Rivière-du-Loup for over 30&nbps;years, as a teacher, education advisor and communications advisor.
Chain of life is of particular importance to Guy. He remembers with nostalgia when, in 2004, Kristopher Knowles and George Marcello visited l'École secondaire de Rivière-du-Loup. Then, contacted by Lucie Dumont, he joined the small committee which lay the groundwork for what was to become the great adventure, Chain of Life.
Along with three students Josianne, Jean-Philippe et Francis, and the other members of the committee, Guy produced numerous tools to promote the project, including media events, an informational and educational website, online postcards and video clips. Guy was particularly moved by a meeting with Diane Hébert, the first Quebecker to receive a double heart and lung transplant, whom he considers to be the godmother of Chain of Life. 
In 2017, Guy was forced to stray from the destinies of the organization because of serious health problems, a difficult time which made him realize the importance of organ and tissue donation. 
It is with the passion of the early days that Guy has once again become involved in Chain of Life, a venture that remains close to his heart.