Teaching to Make a Difference
---
A Training Session That's Right On!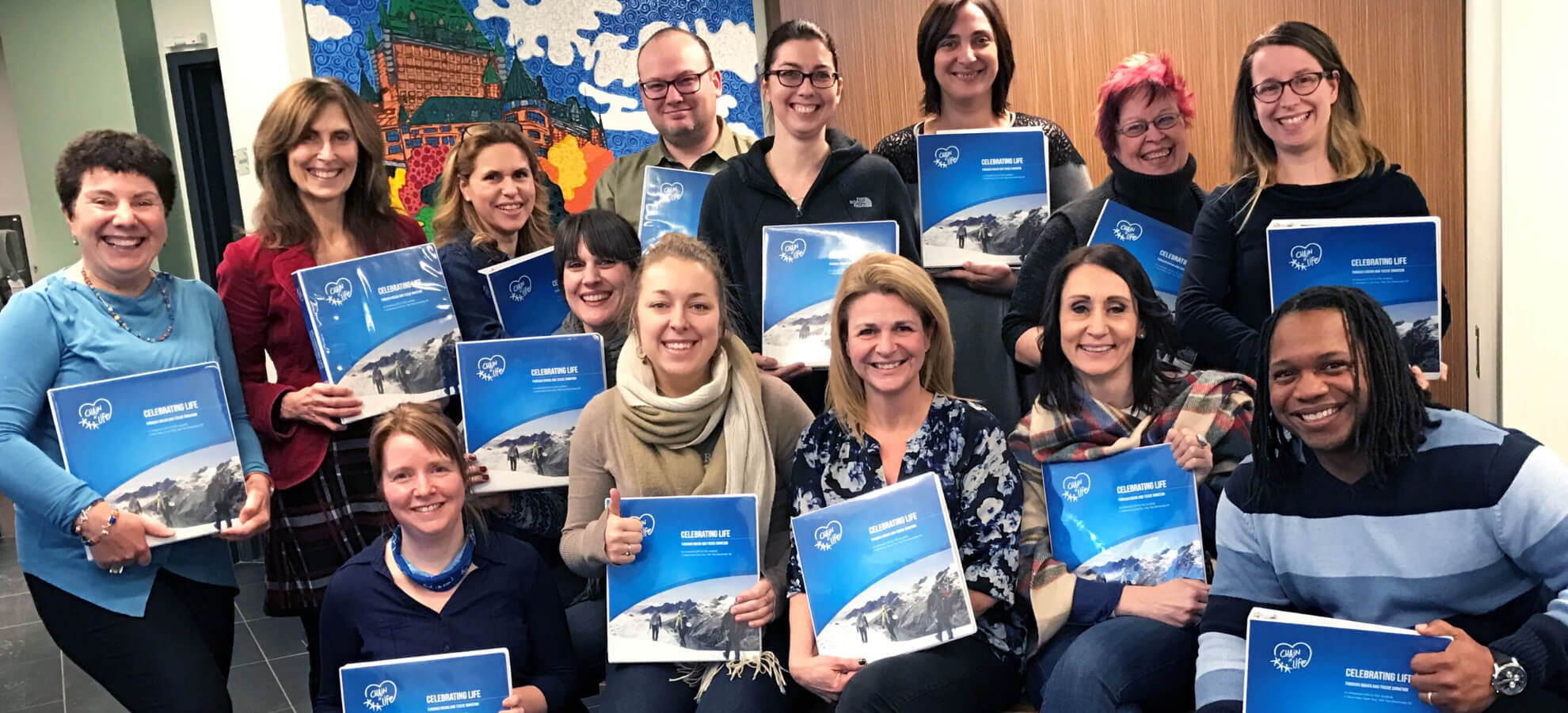 The Chain of Life training session is for Secondary IV and V English teachers in both the public and private sectors, in both francophone and anglophone schools.
This session, which lasts a full day, prepares teachers to teach the Chain of Life program.
In addition to presenting a good overview of the material and an approach to follow, this training answers several questions, helps allay any fears and puts teachers in networks.
The educational kit is distributed free of charge to participants during the training. It's a dynamic session that has received incredible comments from everyone.
Make room in your calendar.
We promise you won't regret it!
---
What Teachers Think About the Chain of Life Training Session
This workshop was everything it promised to be… and so much more. There is so much significant material that is ready to use and will inspire your students in ways you can't even imagine yet. Chain of life is a journey that will open up all kinds of new horizons for them. Don't miss this opportunity!
It was more than a workshop for me, it was a life-changing experience. Thanks, and rest assured that you have put Chain of Life in good hands!
The best workshop I have ever attended. This LES can really make a difference in the lives of our students and their families. Teachers receive ready to use material that is engaging and can make a difference…
What a pleasure it was to participate in the Chain of Life workshop, a very moving workshop, rich in meaning. I plan on presenting the LES to my students next fall. I know they will love it
---
---
A "Wow" Training Session
Ana-Rosa Chois, who teaches at École secondaire de Mortagne, gives us a touching testimonial following the Chain of Life training session received as part of an OBI conference. The training session is offered to all Secondary IV and V English teachers, both in the private and public sectors.
---
Request Form
Please complete this request form for more information or to fix a date for a training session (10 participants minimum).
---
Find a place in your agenda.
We promise you won't regret it!
---
In the Loop (Teachers' newsletter)
Get the latest news related to Chain of Life! (in English only)